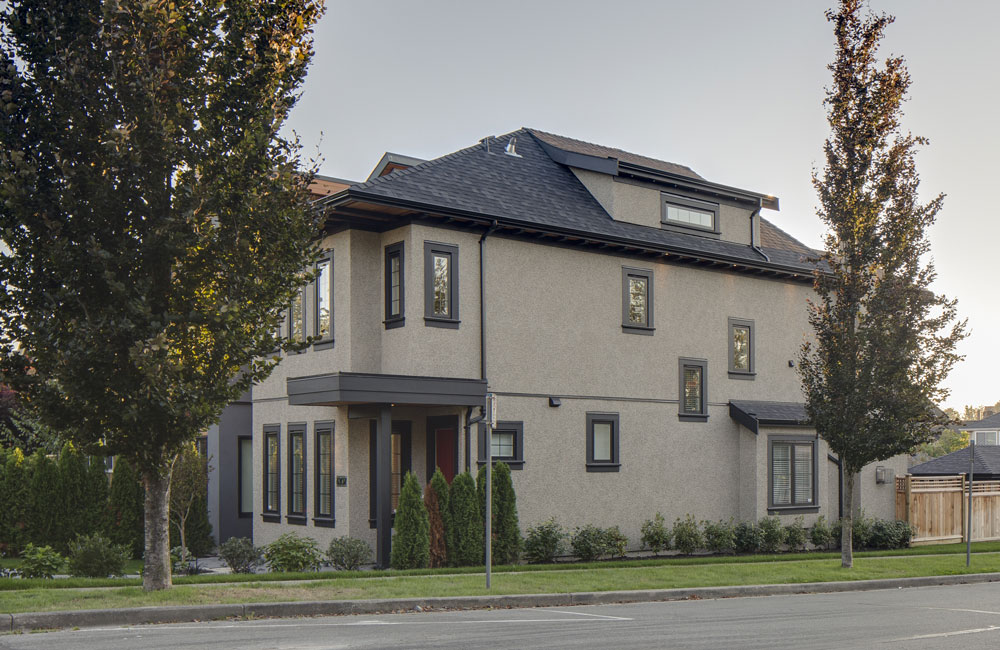 2049 SF
3 Bedrooms + Den
3 Baths
2 Linear Fireplaces
Gourmet Kitchen
Innovative design creates a visually appealing affordable home that fits seamlessly into streetscape.
Traditional style – exterior finishes, careful detailing and strategically-placed windows are the key to this corner-lot home's success.
Located in a desirable and evolving neighbourhood.
Symmetrical entrance way on-grade for accessibility, creates a warm welcome!
Looking to build or renovate in the Greater Vancouver area?
We want to hear about your project.