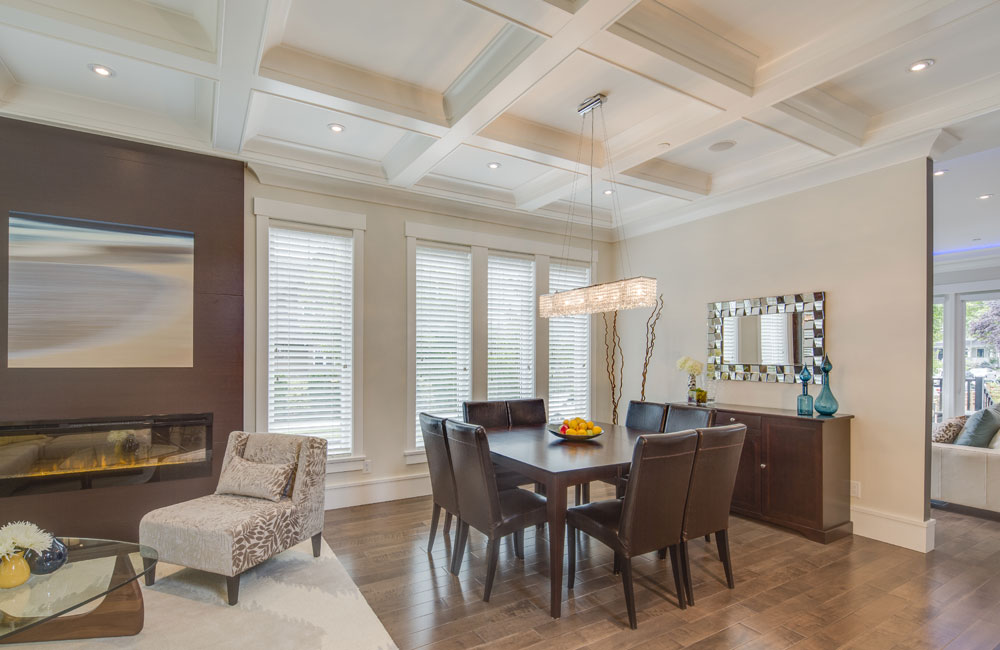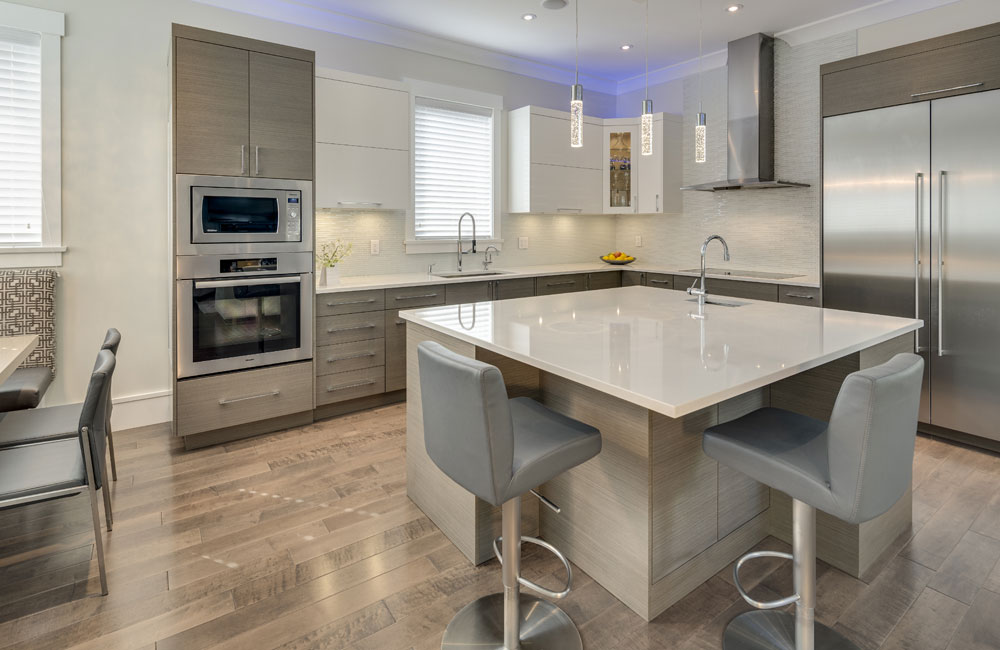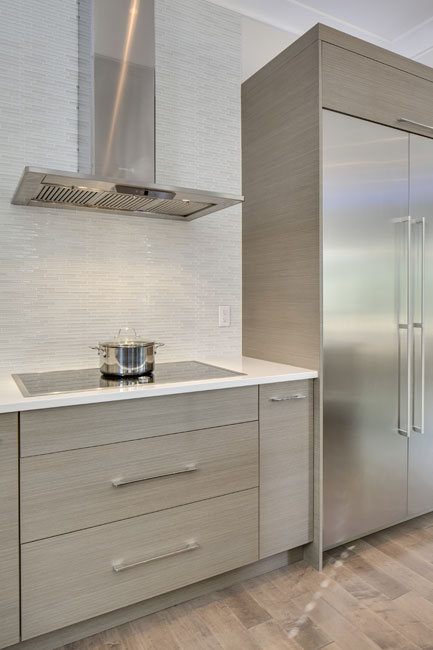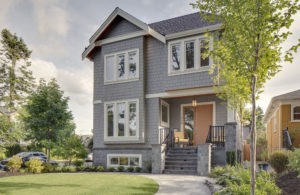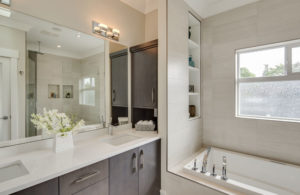 This Cambie Classic home has a Craftsman-styled that is captivating at first sight. Neighbour's and passersby alike are charmed by the exterior's timeless appeal. The attention to detail is simply unparalleled, with distinctively-designed coffered and tray-ceilings brighten various spaces within the home. Some of these ceilings are even accentuated with tasteful rope-lighting, tying together the rooms with a sense of coziness and sophistication.
The home's grandeur is a result of an soft-toned Hardi-shingle and elegant plank-siding. It all harmoniously blends together beautifully, contrasting against the backdrop of natural stone accents. This creative mix of textures and colours contributes to the home's unique character. The overall aesthetic is a new level of elegance.
The thoughtful approach to raising the home while adhering to height restrictions utilizes the space perfectly. This strategy has resulted in maximized floor heights that create a sense of openness and spaciousness. It provides everyone with an airy and inviting environment that perfectly complements modern living.
3812 SF
5 Bedrooms + Den
3 1/2 Baths
Home Theatre
2 Roughed-in Bedroom Suites
Looking to build or renovate in the Greater Vancouver area?
We want to hear about your project.